Elements of the past combine to become tomorrow's timeless treasures in the stylish Mezzanine collection. Inspired by the romance of the ornate flourishes and weathered vintage mirrors of Parisian bistros, this collection delivers a glimmer of eclecticism and elegance, highlighting French cafe style through a minimalist modern lens. Clean lines combine with heavily antiqued mirror details, petite hardware and accents of sculptural upholstery, creating a look that's perfectly suited to transitional interiors.
Inspired by the time worn elements of years past, Alcove seeks to honor traditional design in a new light. Belgian influences are seen throughout this eclectic collection that marries natural touches with forged materials. The Belgian Ivory finish features burnished edges that portray a worn effect, while the Washed Birch offers a softer touch reminiscent of passed down pieces and years of use. Studded with unique accent pieces in an aged slate finish and aged metal, Alcove inspires the home with an established, heirloom quality.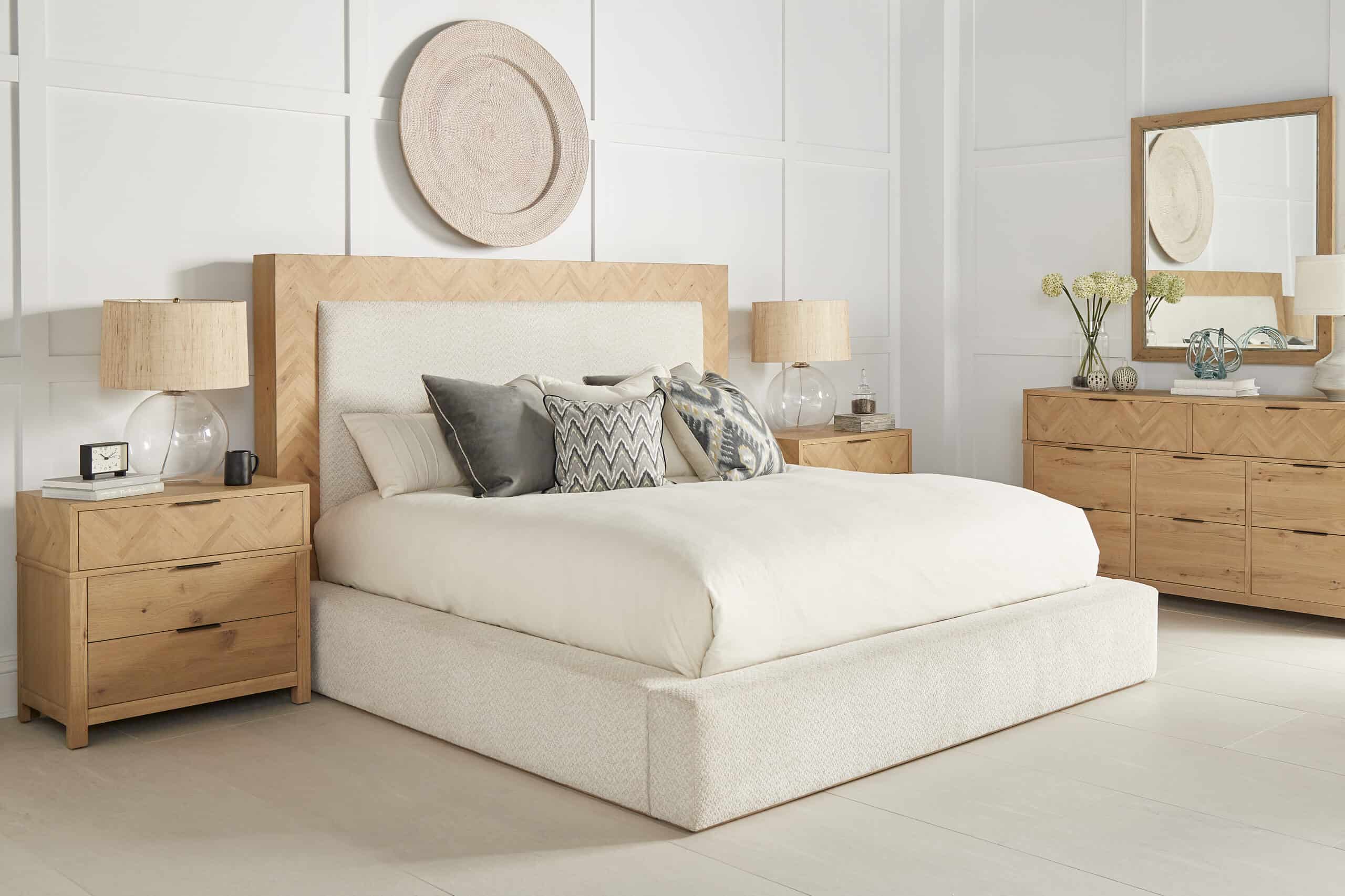 A study in the history of herringbone, the Garrison Collection brings bold new life to this beloved pattern. Its clean silhouettes allow the herringbone to take center stage, giving this collection its signature design in a California Casual style. Garrison's dry, washed oak finish pairs with creamy white textured accents that add a modern, relaxed air to the assortment. Balancing its robust scale, this collection is flecked with delicate marble, subtle hardware, and soft fabrics to add sensorial depth. Create an audaciously relaxed atmosphere in your home with Garrison.
Get Notified
Sign-up to stay up-to-date on our new products and design trends for the home.